● As of the end of July, 31,800 water conservancy projects were under construction, with an investment of 1.7 trillion yuan
On August 10, the Ministry of Water Resources held a press conference on the progress and effectiveness of water infrastructure construction. As of the end of July, the national investment in water conservancy construction was 567.5 billion yuan, an increase of 71.4% over the same period last year. 25 major water conservancy projects were newly started, and the number of water conservancy projects under construction reached 31,800, with an investment scale of 1.7 trillion yuan. The construction of water conservancy projects has attracted 1.61 million jobs, including 1.233 million migrant workers, making positive contributions to stabilizing investment and promoting employment. Liu Weiping, Vice Minister of the Ministry of Water Resources, said that since the beginning of this year, the Ministry of Water Resources has regarded rural water supply, construction and modernization of large and medium-sized irrigation areas as important tasks to benefit people's livelihood, stabilize the economy, promote growth, ensure employment, and implement the rural revitalization strategy.
● IWHR works with Springer Nature for development of water conservancy science and technology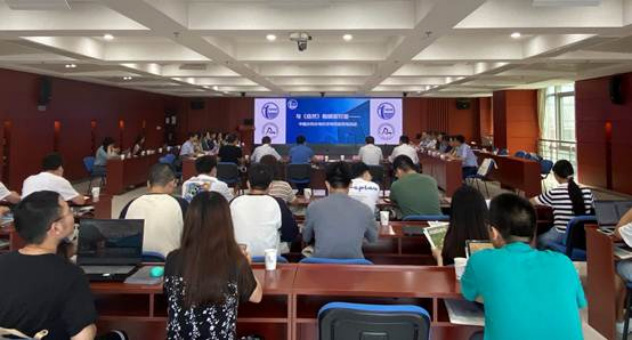 On the afternoon of July 30th, Cui Xiaoying, Vice President of Springer Nature, and her delegation visited the IWHR. The two sides had in-depth exchanges on strengthening scientific and technological cooperation.
Nature and the Nature Series journals, as the top international academic journals, have played an important role in promoting international academic exchanges and promoting scientific and technological progress. The establishment of Nature-Water journal provides a new and important communication stage for wading scientific research, and will effectively promote the development and progress of water science and technology. IWHR will carry out further in-depth cooperation with Springer Nature in technical services, information platform construction and other aspects to jointly promote the development of water conservancy science and technology.
● First ever! IWHR Distinguished Professor Philippe Gourbesville starts full-time work in IWHR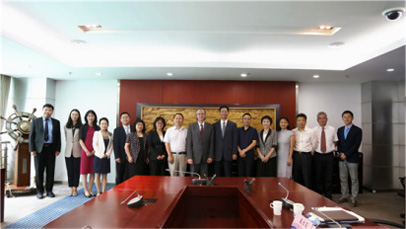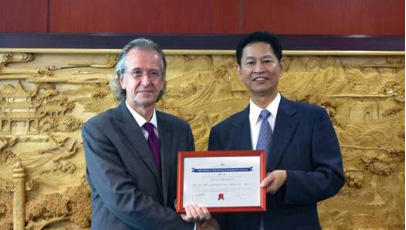 On June 30th, IWHR held the appointment ceremony of Philippe Gourbesville, a distinguished professor of high-level talent introduction, and awarded him the certificate of the Distinguished Professor of the Academy of Water Sciences (Level 2). Philippe Gourbesville is one of the pioneers of hydro-informatics development. He has an established record of research in areas such as digital water modeling, virtual reality technology applications, flood risk management, and smart water. IWHR President Dr. Kuang Shangfu recalled the warm and strong friendship between him and Philippe dating back almost a decade. He expressed hope for Philippe to advance high-quality development of both the institute and the water cause in China.