An IWHR delegation led by Vice President Dr. Peng Jing visited the Water Resources Department of Guangdong Province, to implement the framework agreement on science and technology cooperation between the two parties.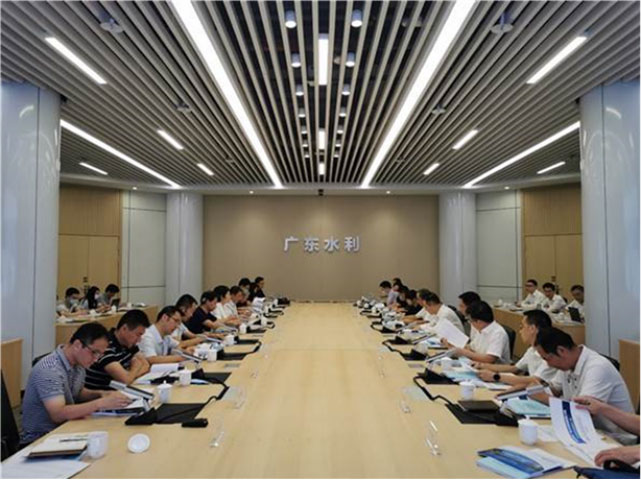 As a key region for water resources deveopment of China, Guangdong Province has proposed a systematic, farsighted development plan for the water sector in the 14th Five-Year-Plan period (2021-2025). The plan, known as the "851" blueprint, is to achieve:
● Eight major water projects respectively to improve flood control capacity, optimize distribution of water resources, guarantee water conservancy in rural areas, protect and restore river and lake ecological environment, build a provincial waterway network with clear water, apply smart water technologies, modernize hydrological system, and optimize water governance;
● Five networks respectively for water resources distribution, flood control, high-quality waterways, high-quality rural water supply, and synergized smart water technologies;
● One goal to join the club of regions with top modernization level of water conservancy in China.
As part of the framework agreement, IWHR will carry out a series of cooperation with the Water Resources Department of Guangdong Province in the above-mentioned areas, giving full play to its strength in water-related research, talents, platforms and international cooperation to boost the province's high-quality water resources development.
The two parties shared views on several key issues relevant to major water projects.