IWHR delegation led by Vice President Dr. Ding Liuqian attended the 24th International Congress on Irrigation and Drainage and the 73rd International Executive Council Meeting of the International Commission on Irrigation & Drainage (ICID), both held in Adelaide, Australia during Oct 3 to 10.
Under the theme "Innovation and research in agriculture water management to achieve sustainable development goals," the 24th International Congress on Irrigation and Drainage attracted over 1,000 participants from 43 countries and multiple international organizations, including the World Bank, the Food and Agricultural Organization of the United Nations (FAO), the Asian Development Bank (ADB), the International Water Management Institute (IWMI), etc.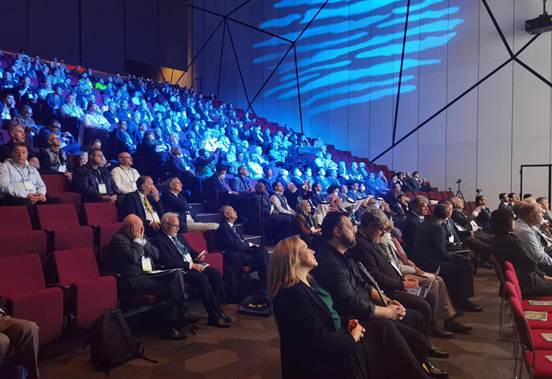 The 24th International Congress on Irrigation and Drainage
Dr. Ding Liuqian gave his speech at the Congress in representation of IWHR, the organizer of the 4th World Irrigation Forum (WIF4). As one of the ICID's major events, the Forum aims to stimulate and promote collaborative actions and discussions for sustainable water management in agriculture. In 2019, IWHR won the bid to organize WIF4.
During the Congress, the delegation brifed upon IWHR's preparations of WIF4, and communicated with ICID chiefs and representatives of other international organizations about how to further and strengthen cooperation in the future.
The delegation also met national committees on irrigation and drainage of several countries, including Japan, Malaysia, Indonesia, Italy, Morocco, Tajikistan, etc., and exchanged ideas about their future cooperation with China in irrigation and drainage.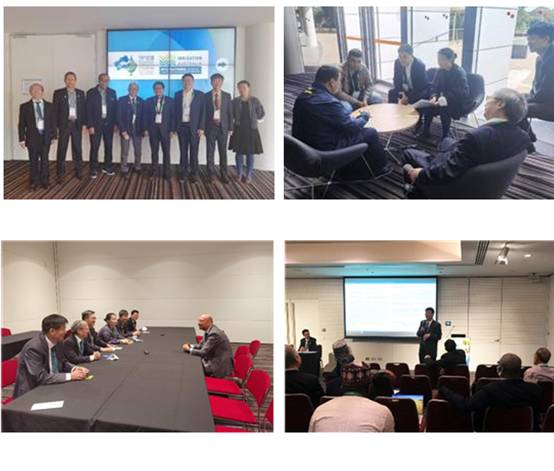 The Congress tried to answer two questions, namely "what role can information and communication technology play in travelling the last mile?" and "What Role Is Played By Multi-disciplinary dialogue To achieve sustainable development goals?". IWHR delegates actively participated in the special sessions, side events and workshops, serving as moderators or making presentations.
The delegation, in representation of the Chinese National Committee on Irrigation and Drainage (CNCID) whose secretariat is hosted by IWHR, also reported CNCID's work to the ICID International Executive Council and voted for the new generation of ICID leaders.