Strengthen exchanges and cooperation, Zhangbei County water bureau delegation to the BIC research and exchange
On the afternoon of July 20, Director Li of Zhangbei County Water Bureau and his delegation visited BIC. The two sides had in-depth exchanges on promoting the comprehensive management of river ecology and the upgrading and transformation of artificial lake.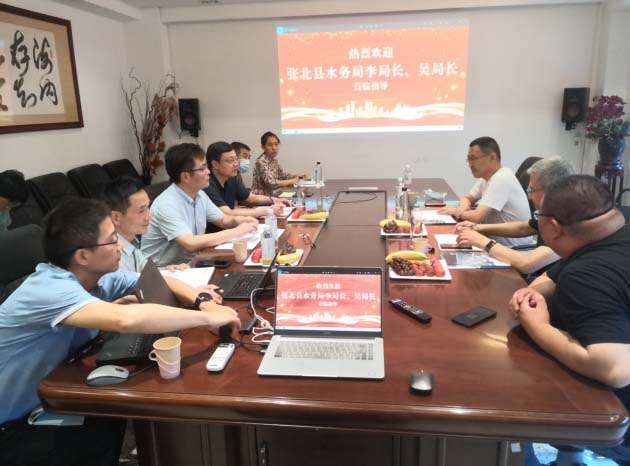 At the meeting, the person in charge of the company extended a warm welcome to Director Li and his delegation. The manager of the design department published it with the theme of "Smart Hydraulic elevator dam and Water ecological civilization construction".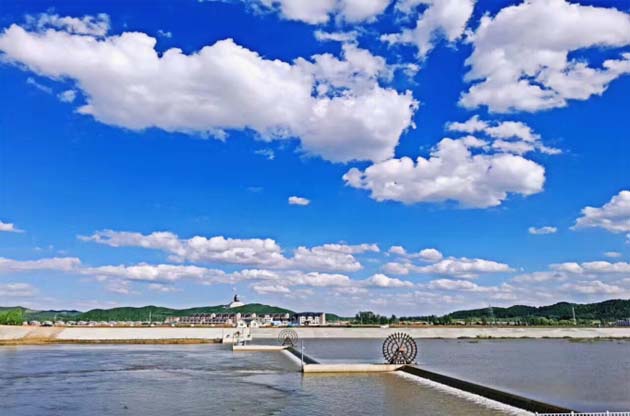 Director Li said that the current local rubber dam operation management is not good, the dam bag aging damage and other problems, need to be rebuilt. We know that the "Integral Type Hydraulic Elevator Dam" developed by BIC has been widely used in many domestic and foreign river courses, which not only realizes the function of water storage and irrigation, but also forms a continuous surface of water, meeting the needs of urban hydrophilic and landscape.
Zhangbei County is committed to creating an ecological water system circle, making an overall plan for the river, and realizing the connection of ecological rivers. Building artificial lake, building Zhangbei "Water City", improve the quality of life of the residents in Zhangbei County.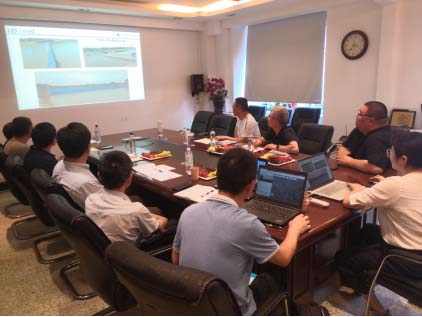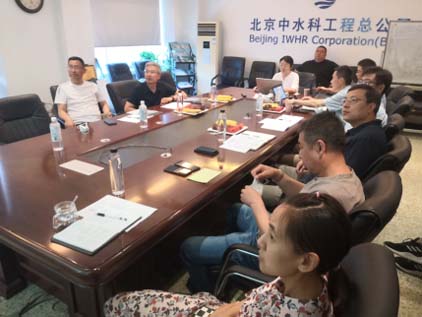 Conference Site: Introduce the basic information of the company
After the meeting, Manager Liu of the business department accompanied Director Li of Zhangbei County Water Bureau to Yanji to inspect the local project site. They inspected the electric control room, equipment room and the construction site of the composite dam construction successively.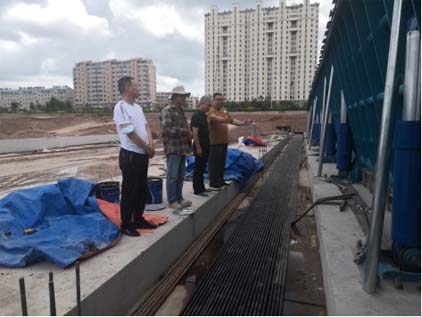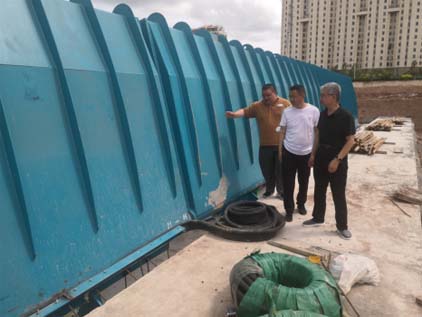 Manager Liu introduced the Hydraulic elevator dam process and the current construction of project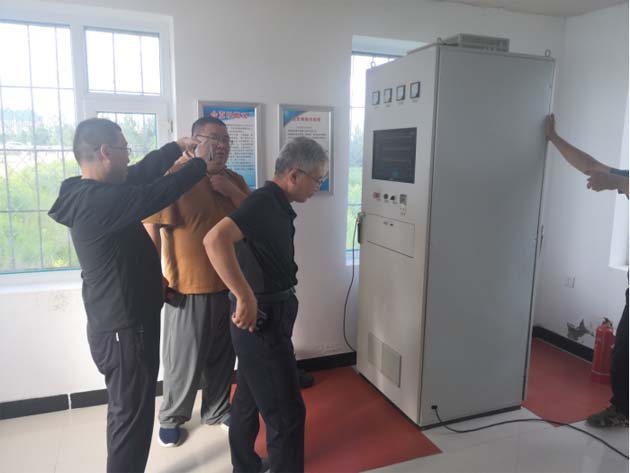 Inducing the control system- -the control cabinet
"Building a city with water" is the main topic of the investigation team to BIC. Through the field investigation of the project site, the understanding of the Integral Type Hydraulic Elevator Dam, control, and equipment and other parameters. Director Li affirmed the products and has a broad space for cooperation with BIC. It is hoped that through this visit, the two sides can further strengthen communication, find convergence points, carry out practical cooperation, realize complement each other's strengths and promote win-win development. In the next step, the two sides will also have in-depth discussions on specific cooperation matters.