From November 2nd to 4th, the 2022 Water Expo China and the 17th China (International) Water Business Summit hosted by CHES&CWEA were held in Nanchang, Jiangxi. Kuang Shangfu, President of IWHR and Chairman of the Supervisory Committee of CHES, attended the opening ceremony and delivered a speech. With the theme of "co-construction, sharing, co-creation and win-win, helping the high-quality development of water conservancy in the new stage", more than 150 industry leaders attended the exhibition, and more than 120 speakers made wonderful presentations.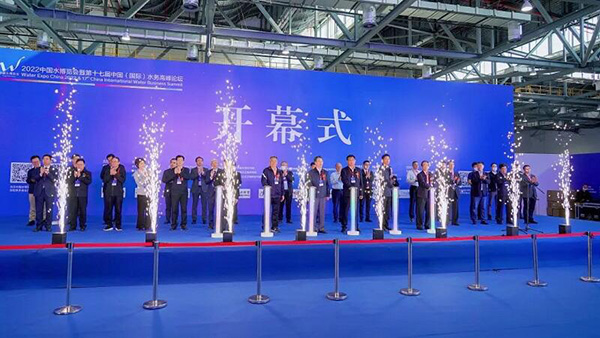 The opening ceremony of the 2022 China Water Expo
As a participant and enabler of smart water conservancy, BIC appeared at the 2022 China water expo with Hydraulic elevator dam, and fully demonstrated its strength in the field of smart water conservancy and ecological civilization construction through various forms such as scene display and round table discussion Program innovation and practice accumulation.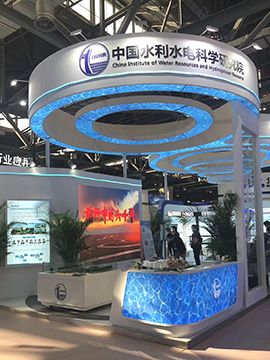 BIC"Smart Water Conservancy" theme exhibition area
Hydraulic elevator dam, researched and developed by BIC, is an innovative achievement in water conservancy science and technology. It is the optimized combination of hydraulic "three-hinge-point luffing mechanism principe" and traditional sluice. Hydraulic cylinders support at the back of the panel to lift up the gate for blocking water or to drop down the gate in the case of flood discharging. It is applicable to various hydrological and geological conditions; it is widely used in river landscape, storage of irrigation water, expension of reservoir capacity and other water conservancy hydropower, water ecological civilization and urbanization construction projects.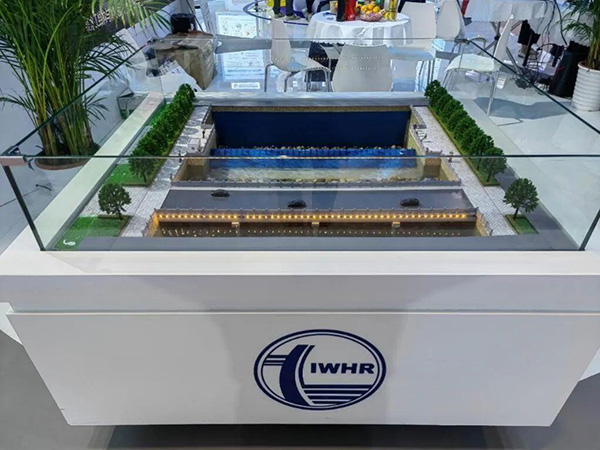 The hydraulic elevator dam model appeared at the exhibition sit
At present, the key technical achievements of the Hydraulic elevator dam have been industrialized, and have been successfully promoted and applied in Shandong, Guizhou, Shaanxi, Anhui, Hubei, Northeast China, Myanmar, Thailand, Bangladesh and other domestic and foreign countries.
The Secretary-General of CHES and the President of IWHR and other important guests visited the exhibition area of BIC, had a detailed understanding of the achievements of BIC in the field of smart water conservancy, and highly appreciated the practice of BIC in helping the high-quality development of water conservancy .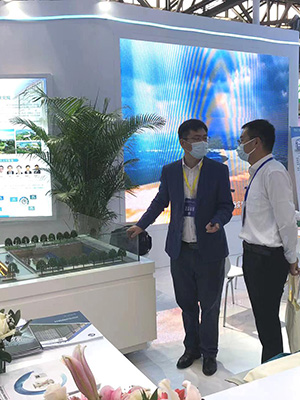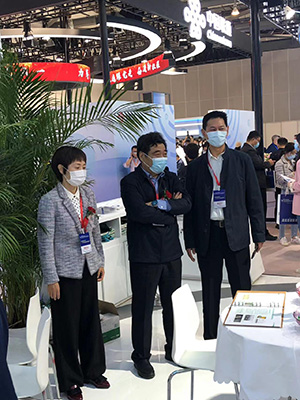 Leaders visit and exchange