From November 1st to 2nd, IWHR held the 15th seminar for Young Scientists and Engineers. The theme of the seminar was "Youth Water Science Talents, Forge ahead on a New Journey".

Kuang Shangfu, President of IWHR, Secretary Peng Jing, Vice President Wang Xiaogang and other leaders attended the opening ceremony. Peng Jing, Secretary of the Party Committee of the Academy, Gao Zhanjun, Director of the Third Bureau of the Chinese Academy of Engineering, and Wu Wenxiang, Deputy Director of the National Science and Technology Department of the Ministry of Water Resources, delivered speeches at the opening ceremony. The heads of various units of IWHR, and young scientific and technological backbones attended the opening ceremony.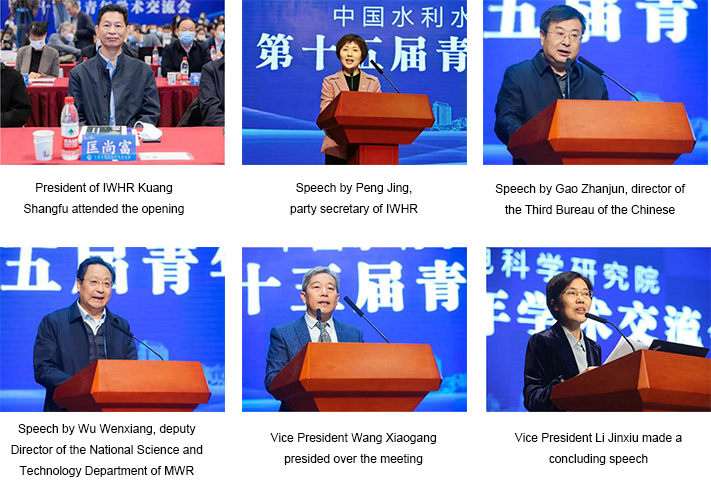 At the opening ceremony of the exchange meeting, Qian Qihu, an expert in Chinese protective engineering, winner of the highest national science and technology award, and academician of the Chinese Academy of Engineering, was invited to attend and give a keynote speech. He was supported by three academicians Chen Houqun, Chen Zuyu and Wang Hao. Recruitment of high-level talents Professor Philippe Gourbesville, Guo Xinlei, a top-notch young talent of the National Ten Thousand Talents Program, and Qu Yanping, a young scientific and technological talent of the 2022 Academy, were invited to give keynote speeches.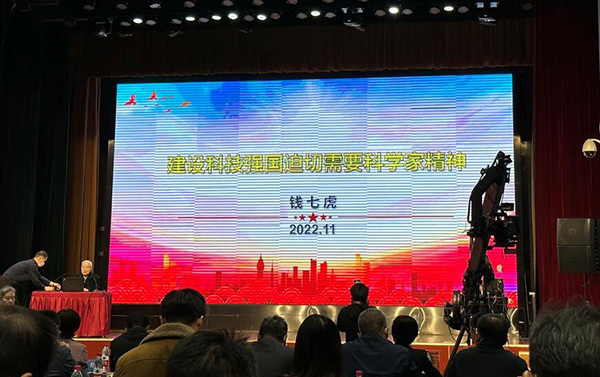 Academician Qian Qihu made a special report on promoting the spirit of scientists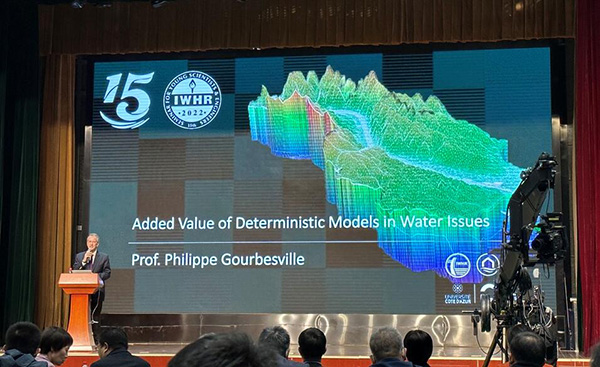 Professor Philip Guberville spoke at the seminar site
Mr. Qian Shengwei from BIC showed an excellent performance in the exchange meeting. His article "Overview of the Construction and development of fish roads at home and abroad" was recommended to IWHR, and he gave a report and exchange in the River and Lake System Governance and Ecological Environment Restoration Branch held on the afternoon of November 1st. The staff of BIC participated actively in the seminar through on-site participation and online viewing, and studied according to the sub-meeting they were interested in.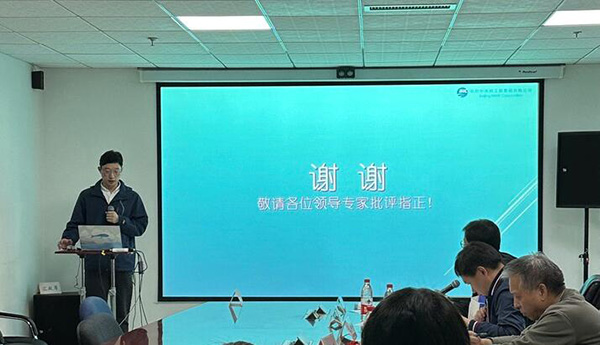 BIC staff Qian Shengwei report at the branch meeting
The exchange meeting set up 9 sub-venues, and set up 6 professional sub-venues and 3 characteristic sub-venues according to the country's water control needs in the new era and the six implementation paths of the Ministry of Water Resources to promote the high-quality development of water conservancy in the new stage.
The exchange meeting received 416 papers, including 104 English manuscripts; 15 special reports and 150 exchange reports. After expert evaluation, a total 8 first prizes, 13 second prizes, 27 third prizes and 47 excellent report awards were selected for the specialized and characteristic sub-venues.