In order to enrich the cultural and sports life of cadres and employees, and promote the development of our college's national fitness activities, according to the annual work arrangement of the college's trade union, China Institute of Water Resources and hydropower research Staff Table Tennis Competition was held on March 25, 2023. The competition was held at the Table Tennis Hall of Haidian Experimental Middle School, lasting for one day.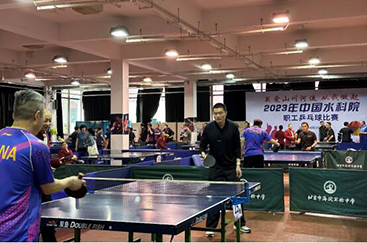 This competition is divided into three groups: men's singles, women's singles, and team events. The competition adopts a three game two win elimination system and a round robin point system. At the competition site, the players served, attacked, fast-paced, and spiked, with climaxes and thrilling performances. A series of consecutive movements were performed brilliantly, fully demonstrating the solid technical skills and good spiritual demeanor of table tennis enthusiasts from the Water Conservancy Academy.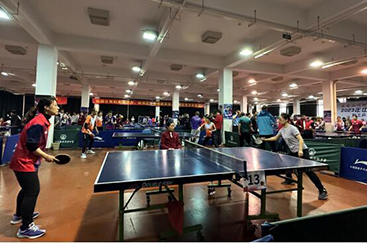 In this competition, our employees actively participated in the competition. The number of participants in the individual competition reached a quarter of the total number of participants. In the team competition, the representative team of China Water Science and Technology also broke through in the group stage and worked hard. Everyone has demonstrated their level and style, achieving impressive results.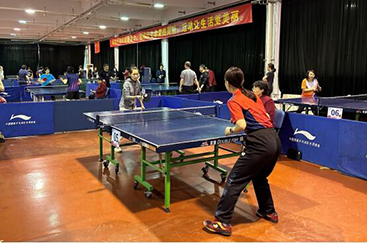 More than 300 employees participated in this table tennis competition, and after intense competition, they won the first, second, and third prizes in team and individual competitions. Through the ball game, employees not only exchanged skills, but also strengthened communication and friendship, achieving both sports results and spiritual civilization. This has played a positive role in enriching the cultural and sports life of cadres and employees, cultivating teamwork awareness, and promoting the national fitness movement.