This series is a special planning project for the publication of national key publications during the "Fourteenth Five-Year Plan" period. It is the first set of popular science series for adults and covering water conservancy and hydropower majors in China. There are 14 volumes in the series. The first batch of published volumes includes 9 volumes, including the Grand Canal, Dam Project, Water Resources, Water Resources History, Hydroelectric Power, Aquatic Biology, China's World Irrigation Engineering Heritage, Drinking Water Safety, and Domestic Sewage Treatment. The remaining five volumes, Water Conservation, Water and Drought Disasters, Water and Soil Conservation, Rural Water Supply and Drinking Water Safety, and Water Ecological Protection, will be launched in May 2023.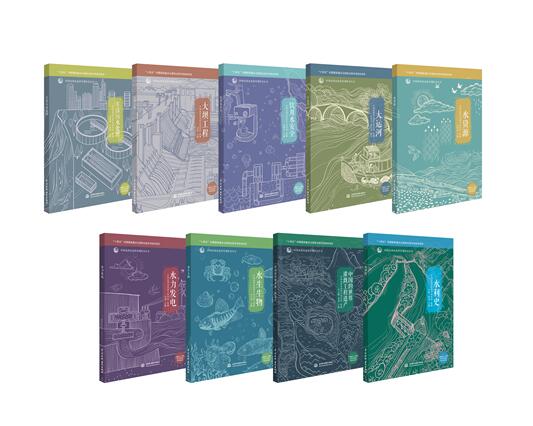 The contents of the series start with basic knowledge and scientific and technological principles, and explain to the public "what is the role of water", "what is water conservancy", "what is the characteristics of China's water", "what is the work of water conservancy" in a simple and popular way, so that the public can understand the basic knowledge of water, the basic situation of China's water situation, the content of water conservancy work and the significance of water conservancy to economic and social development as a whole.
Since the establishment of the series project, BIC institute has established a professional author team to carry out the preparation work, and invited rigorous and meticulous expert consultants to review and check, ensuring the scientific "hard core" of the series; China Water Resources and Hydropower Publishing House has equipped an excellent editing team to ensure the "strength" of science popularization of the series by means of simplified, illustrated and illustrated explanation with tips and knowledge expansion. At the same time, the series combines paper book reading with audio-visual elements, and readers can scan the QR code to watch expert popular science courses and interesting popular science animations, so as to make the display of water science popular content more rich, three-dimensional and diverse.
The publication of the series is an effective measure to tell Chinese stories, inherit Chinese culture, carry out water science popularization and tell water stories in the new era, and will play a positive role in the wide dissemination of scientific knowledge of water conservancy and hydropower and in strengthening the understanding of the whole society on water conservancy and hydropower related knowledge.